Blinds and Shutters in Jacksonville, FL
When you're blinds or shutters need an upgrade, or you are shopping for a new renovation, turn to Flooring America of North Florida. We offer a variety of blinds and shutter options that match virtually any interior. Whether you want a sleek minimalist look, or something that enhances your interior decor, we can help you choose the best product for your windows. Visit our showroom in Jacksonville, Florida to browse our blinds and shutters today!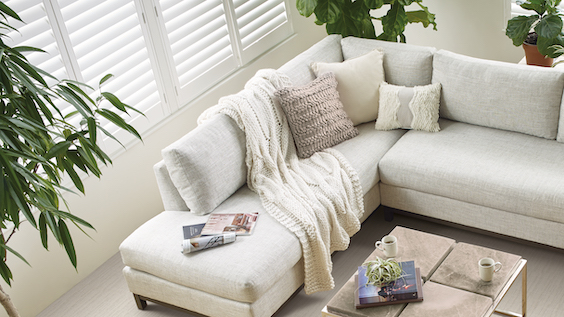 Types of Blinds and Shutters
Our local flooring store strives to bring our Jacksonville customers a variety of home remodeling solutions. That's why we carry a large selection of window treatments. When you visit our showroom, you'll find the following types of blinds and shutters:
Blinds
Blinds are one of the most affordable window treatment selections. Due to their minimalist design, they perform the desired function without taking up a significant amount of space. Blinds can easily blend in for a barely-there look or add a pop of color and design interest to your space. From metal to plastic or wood, blinds come in a variety of materials. Blinds are usually secured to the top of the window and can come in the following styles:
Aluminum Blinds
Mini Blinds
Panel Blinds
Roller Blinds
Venetian Blinds
Vertical Blinds
Wood Blinds
Shutters
Shutters have been used as window treatments for centuries, and remain a popular choice for their charming and timeless style. This sturdy window treatment option is usually attached securely to the interior or the exterior of the window frame. Shutters are perfect for those looking to elevate their interior or exterior decor while improving insulation, controlling light, and even increasing the property value of your home. Shutters come in a variety of styles, including the following popular selections:
Board and Batten Shutters
Cafe Style Shutters
Louvered Shutters
Panel Shutters
Plantation Shutters
Shaker Shutters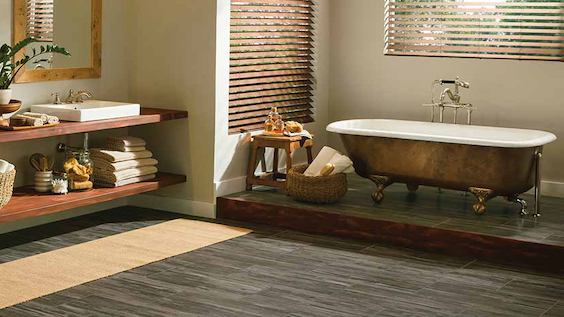 Why Choose Blinds Or Shutters
Blinds and shutters are important tools for not only the design of your home but also for function. Most customers choose these two window treatment customers because of their sleek design that looks great with almost any interior. Learn all the advantages of installing blinds or shutters in your Jacksonville home:
Privacy
Installing blinds or shutters allows your family privacy and peace of mind. This is essential for your family to feel safe and comfortable in any room of your home.
Style
Blinds and shutters can be as subtle or prominent as you wish. Some customers want simple solutions that blend in with their windows, and others want to incorporate shutters that balance their interior design.
Light Control
Natural light makes any space feel brighter and bigger However, it's helpful to control how much light is let in. This helps protect your floor and furniture from fading, as well as keep your home cooler in the hot midday Florida sun.
Quality
When you shop blinds and shutters at Flooring America of North Florida, you can expect high-quality products from industry-leading brands. Our goal is to ensure you are satisfied with your purchase in the long term. Our blinds and shutters are as durable as they are beautiful!
Window Treatment Selection Made Easy
With so many blind and shutter options, it can be easy to feel overwhelmed. That's when our team steps in. We will ask about your current window treatments, your likes and dislikes, your performance needs as well as design goals. Once we understand more about your preferences, we can help you choose the best blinds or shutters for your windows.
Professional Blinds and Shutter Installations
Our blinds and shutters last longer when you opt for a professional installation. Our local installers are experienced in all aspects of window treatment installation. After an in-home measurement, we ensure each product is properly fitted and secured to the window frame. When you work with our team, you can rest assured your blinds and shutters will look great and last. We come at a time convenient for you to swiftly and precisely install your new blinds or shutters for a quick and painless remodel. When you're ready to update your window treatments, come to our Jacksonville showroom!
Contact us today to browse our blinds and shutters. We proudly serve Jacksonville, FL, and the surrounding Duval County communities.