Cabinets in Jacksonville, FL
Cabinets can completely change the design of your kitchen or bathroom while serving an important function. Whether you are looking to update your cabinets or purchase cabinets for a new build, Flooring America of North Florida has a variety of cabinet options to meet your needs. Our cabinet specialists are happy to guide you every step of the way—from selection through installation! Visit our Jacksonville, Florida, showroom today to browse our cabinet styles and discuss your project!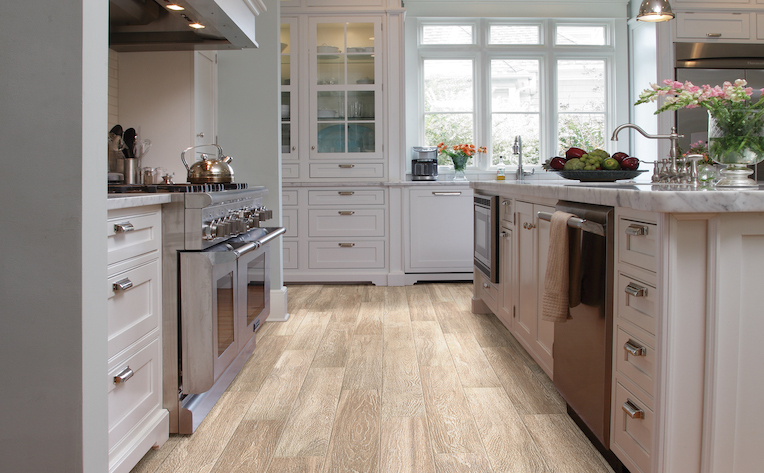 Types of Cabinets for Your Jacksonville Home Renovation
Flooring America of North Florida is more than just a flooring store. We bring our Jacksonville customers a variety of home remodeling products and services for an easier one-stop renovation solution. If you're remodeling your kitchen and bathroom, we can provide you with quality cabinetry as well as flooring. With so many stylish cabinets to choose from, you are sure to find a cabinet solution that perfectly enhances your interior. We carry enduring cabinet products from trustworthy manufacturers. Whether you want to achieve a cottage core aesthetic with beaded kitchen cabinets or a contemporary look with traditional shaker cabinets, we have a variety of styles for any design taste. When you visit our showroom, we'll guide you through the different types of cabinets and help narrow down your selections.
Selecting Kitchen and Bathroom Cabinets
Choosing cabinets is an important decision, as it affects the overall aesthetic of your kitchen or bathroom. At Flooring America of North Florida, our design specialists will learn about your needs and design ideas to help you choose the best type of cabinets for your home. When choosing cabinets, it's important to consider the following:
What colors work best with my overall kitchen or bathroom scheme?
What style of cabinets complements my interior?
How many cabinets should I install?
How much storage space do I need?
What size and profile of cabinets work best for my needs?
Do I want to change the layout of my kitchen or bathroom?
What is my budget for my cabinet installation?
Cabinet Installations with Our Local Jacksonville Contractors
At Flooring America of North Florida, we strive to provide full-service cabinet solutions for our Jacksonville customers. Your peace of mind and lasting satisfaction is our number one priority. That's why we offer custom cabinet installations to ensure a job well done. Our local Jacksonville contractors have years of cabinet installation experience for a swift and durable finish. Enjoy your remodeled kitchen or bathroom faster with our professional cabinet installations. Whatever your cabinet project entails, we want to help you make it happen.
Contact us today to start your kitchen or bathroom cabinet renovation today! We are proud to serve customers in Jacksonville, Florida, as well as the surrounding communities.