Beautify Your Property with Luxury Vinyl Planks in Jacksonville, FL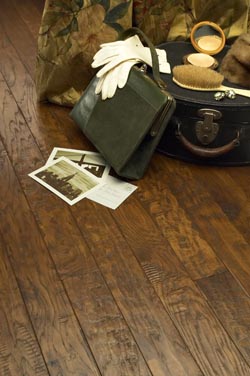 It's time to revitalize your interior. At Flooring America of North Florida, you will find everything you need to make your home or place of business stand out. As your source for luxury vinyl planks in Jacksonville, FL, we make it easier to turn your remodeling ideas into reality. Visit our showroom, explore our catalog, and take your first steps towards attaining picture-perfect interiors. We are with you at each step.
The Advantages of Luxury Vinyl Plank Floor
Beauty, staying power, and ease of maintenance: you can strike the perfect balance between form and function thanks to luxury vinyl plank floor. Often abbreviated to LVP, this flooring material is a great addition for homes and businesses. Its tough composition and pleasant aesthetics have made it a popular choice among property owners.
LVP has a rich set of features, allowing you to steer your interior design with virtually limitless possibilities. Whether your remodeling goals emphasize aesthetics or everyday durability, this flooring will not disappoint. Key features include:
Durability: Manufactured from composite materials, LVP flooring is solid and tough. It is resilient flooring that absorbs foot traffic, while also minimizing the effects of impacts, scrapes, and scratches. Your flooring will withstand the rigors of daily activity and look good as new for years.
Natural Aesthetics: A standout feature of LVP is its strong resemblance to natural hardwood. Now, you can enjoy the appearance and ambiance of popular wood species like oak and mahogany virtually anywhere you like. LVP will not shrink or warp, which makes it a good addition to moisture-prone spaces like the kitchen or bathroom.
Ease of Maintenance: Spend less time and energy cleaning. Luxury vinyl plank floor is highly resistant to water. The solid surface repels liquids, dirt, and dust. Most accidents clear away quickly. Since this flooring is easy to maintain, it has become a popular choice among businesses as well as homeowners with children and pets.
There are many other benefits to luxury vinyl planks, such as its insulating and acoustic properties. Our showroom associates are happy to discuss your project goals and help determine whether this flooring is a good match for your property. We offer in-depth consultations, empowering you to make smart decisions on your flooring project.
Your Faithful Flooring Assistant
From start to finish, our flooring showroom is with you at each step of your remodeling journey. Our showroom features hundreds of products from the leading brands. View samples of our LVP and discover your options up close.
When it's time to put your plans into motion, we're here for you as well. Our showroom has built an extensive network of professional contractors to facilitate your luxury vinyl plank floor installation. Whether you are planning a home makeover or re-flooring a key portion of your place of business, you have our support. Arrange a consultation today and find the flooring that will meet your needs.

Contact us to learn more about our LVP flooring. We are based in Jacksonville, FL, and serve St. Augustine, Orange Park, Fleming Island, Green Cove Springs, Florida, and the surrounding communities.