Waterproof Flooring in Jacksonville, FL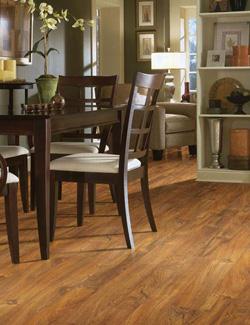 Does it seem like no matter how hard you try to keep your home clean, your floors get dirty and stained constantly? At Flooring America of North Florida, we don't want to give you flooring that looks nice but doesn't last--we want you to have the best combination of beauty, durability, and easy maintenance.
The answer for your issues lies in our selection of waterproof floors. Several brands offer specially made materials that resist liquids. Instead of coffee seeping into your carpeting, any spilled liquids sit on the surface and are easy to clean with a damp cloth.
Visit our showroom when you want to find waterproof flooring in Jacksonville, FL. In addition to making cleaning less of a chore, our products are varied enough to allow you to find something that matches your style and existing décor.


Different Styles and Materials to Choose From
Sometimes, you have to give up some design choices in order to get something that will work for your more practical needs. That is not the case with our waterproof flooring. In fact, there are many materials and design options available in our showroom.
Our waterproof laminate and waterproof vinyl floors are great for bathrooms, kitchens, and other spaces where hard-surface floors are more common. They come in tile and plank styles with colors and textures that mimic real hardwood or tile.
Hard-surfaced floors aren't the only ones that can be waterproofed, however. We also carry several waterproof carpet products that offer the lush, luxurious texture you want in your living space.


Carrying the Top Waterproof Flooring Brands
Getting waterproof floors decades ago was much more difficult. But with advances in manufacturing technology in the past few years, the industry's top name brands are getting into the waterproof game--and making their products more effective, durable, and attractive than ever before. Choose from any of the following names:
We understand that your busy home demands waterproof flooring, which is why we make our services as convenient and quick as possible. Our sales and design staff help you choose the right product the first time, while our installation team works diligently to ensure fast, reliable results.


Installation Methods That Extend the Life of Your Floor
New floors are an investment--one you expect to last well into the future. While the quality of the materials is important, the quality of the installation services is equally critical. Our waterproof flooring installation contractors are adept at installing all types of floors, which means they can complete the installation without issues.
If you do experience installation-related problems at any point within the lifetime of the floors, let us know. Under our Lifetime Installation Guarantee, we'll fix the issue at no cost to you. Whether you want waterproof laminate flooring or something with a little more cushion, you know you can turn to our showroom for a wide selection and exceptional design and installation services.



Contact us today to learn more about our waterproof flooring. We proudly serve customers from Jacksonville, St. Augustine, Orange Park, Fleming Island, and Green Cove Springs, Florida, as well as the surrounding communities.